Review Requests
Do-it-yourself vs. SRM
At Simple Review Management, we believe in the importance of customer reviews for the success of your business.
In this graphic, we compare the effectiveness of Do-it-yourself review requests versus utilizing the professional review request service SRM.
Discover why investing in a review service can make a significant difference in your online reputation and customer acquisition.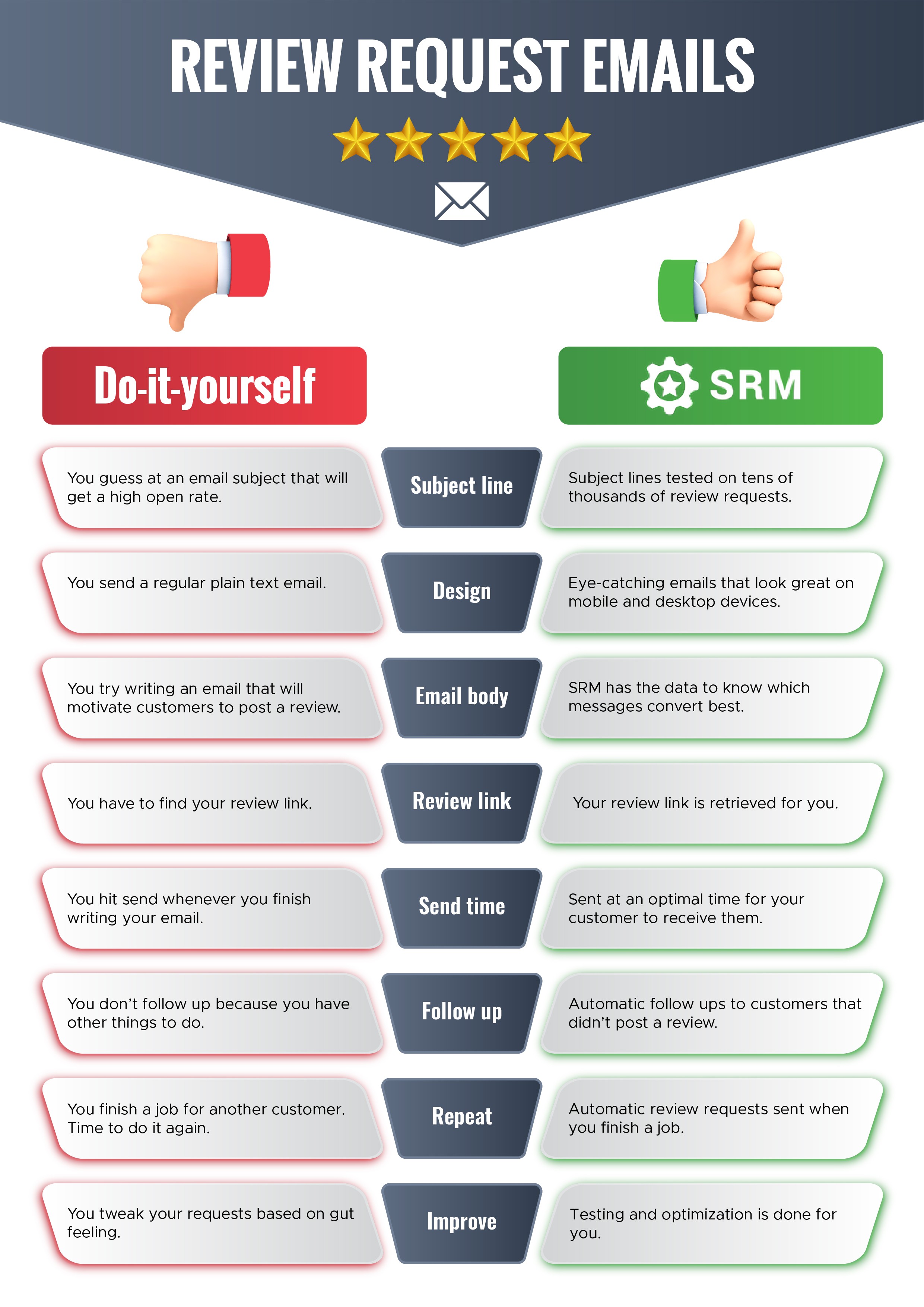 Why Choose a Professional Review Service?
A professional review service helps you build a strong and positive online reputation, instilling trust and confidence in potential customers.
Increased review quantity and quality positively impact your search engine rankings, making it easier for customers to find your business online.
By leveraging the power of a professional review service, you gain a competitive edge in your industry. A higher number of positive reviews sets you apart from competitors and attracts more customers.