The number of additional reviews you will get depends on how many customers you have and how happy your customers are.
Use the review estimator to get an idea of what is possible for your business.
Review Estimator
Number of customers per month
Typical customer satisfaction
Review Estimator
Try Risk Free
Our customers are only charged for the additional reviews that are the direct result of a review request.
We can tell which reviews a company received all on it's own and which were spured on by a review request.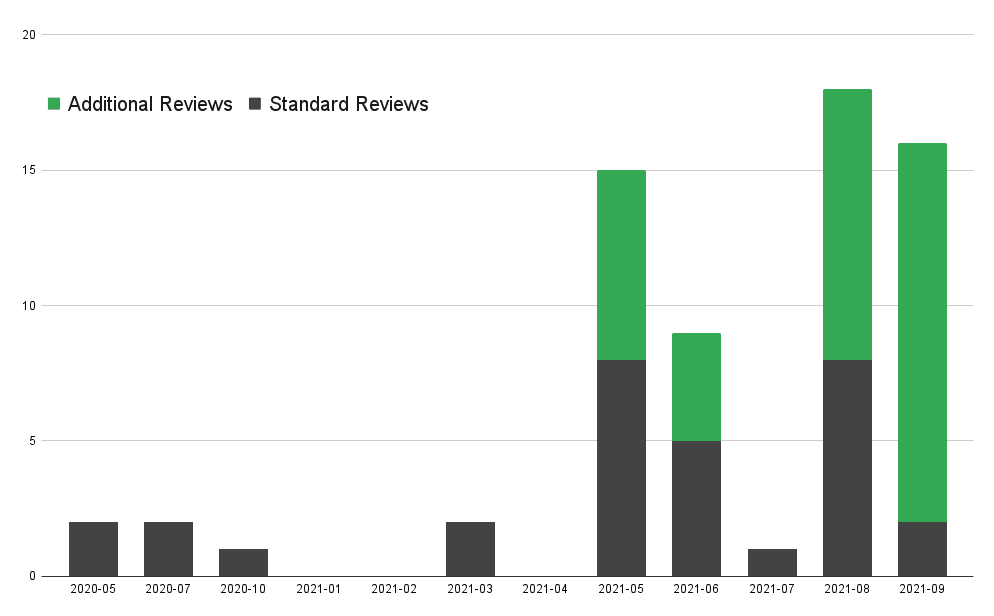 In the above graph black is the standard reviews the company got on its own and green is the additional reviews the review requests stirred up.
This customer was only charged for the green reviews.
There is no minimum charge. If you don't get any additinal reviews in a month you pay nothing that month. The customer in the graph paid nothing in July.